TAKE A COMPLETE NUTRITIONAL APPROACH TO DERMATOSIS
Thanks to fifty years of scientific research, obsessive observation and partnerships with veterinarians, we know that targeted nutrition can play a key role in supporting cats and dogs with skin issues.
This is why we have developed our extensive range of nutritional solutions tailored to every stage of your approach. Launching July 2019, the ROYAL CANIN® DERMATOLOGY range offers the choice of hydrolysed and non-hydrolysed diets to help manage cats and dogs with dermatosis.
20% of the average vet's caseload are patients with skin disease¹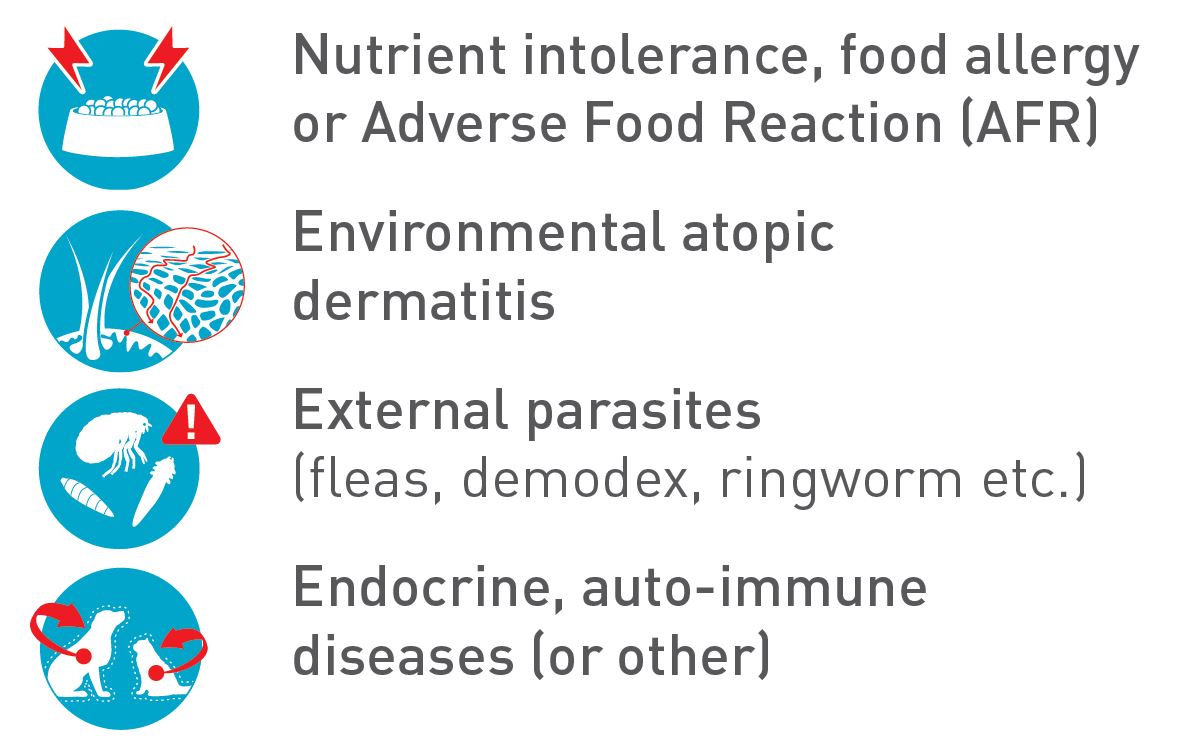 An elimination trial is the only reliable method to help identify a nutrient intolerance in cats and dogs, to date, other tests such as serology (IgG and IgE) or intra-dermal tests are considered unreliable.²
ANALLERGENIC is the gold standard in food elimination trials for cats and dogs thanks to its extensively-hydrolysed protein source.
All diets throughout the DERMATOLOGY range now in our new premium pack design. The launch will also see:
NEW PRODUCT – Feline SKIN & COAT Dry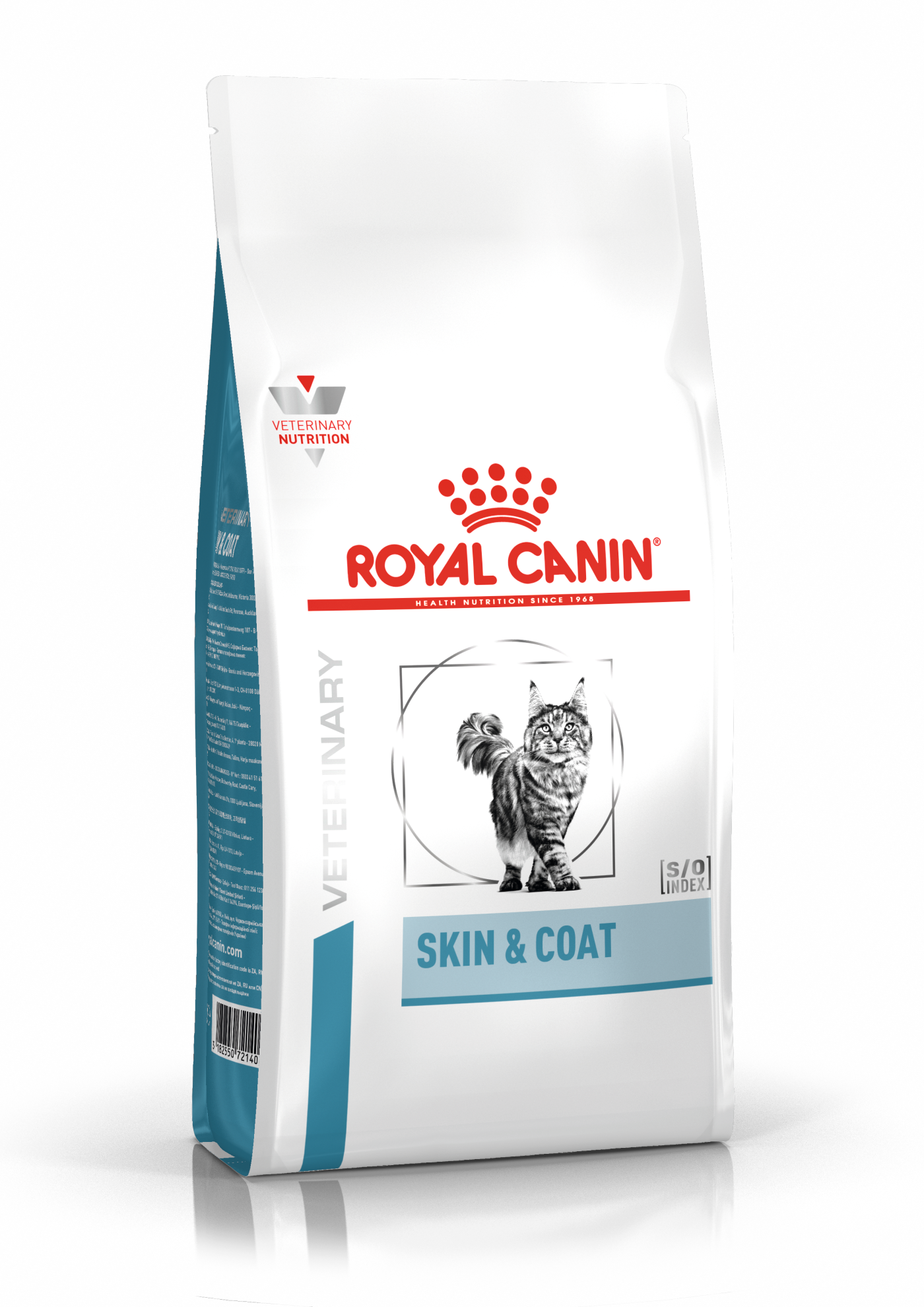 IMPROVED FORMULA – Feline SKIN & COAT Wet
You can advertise the DERMATOLOGY range on your social media platforms: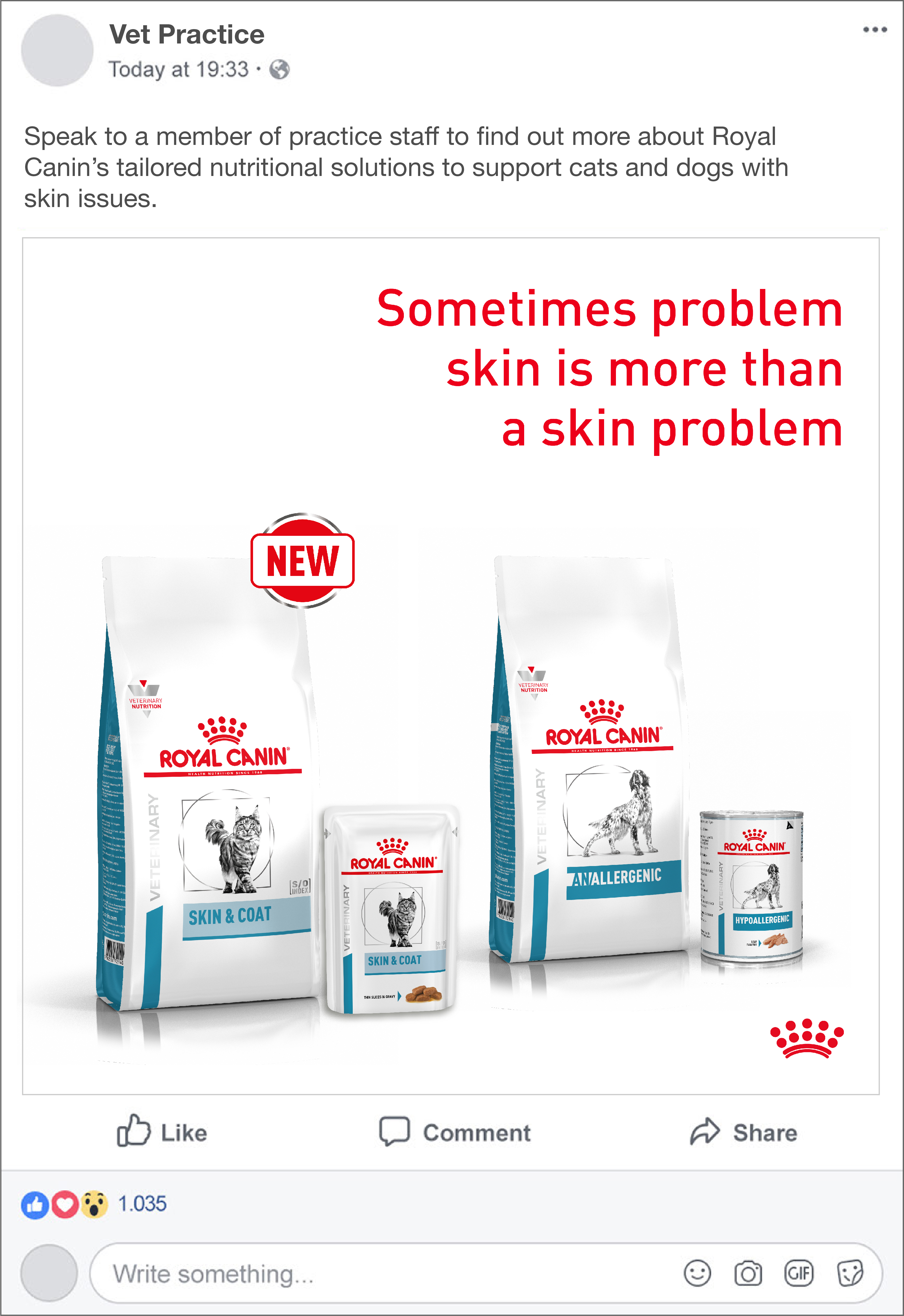 Download your social media assets here and use alongside above suggested text.
Download a video for your waiting room here.
For more information, click to download the following support materials:
Discover more about the next generation in Veterinary Health Nutrition or contact your Royal Canin Veterinary Business Manager for more information.
¹Hill PB – Survey of the prevalence, diagnosis and treatment of dermatological conditions in small animals in general practice, The Veterinary Record, April 22, 2006