PILL ASSIST™
No Pill, No Recovery
Almost 50% of veterinary consultations are associated with a prescription¹ and 1 out of 3 pet owners admit that they have struggled to give their dog a pill or capsule².
Ensure a successful pill intake in 97% of cases!*
Introducing ROYAL CANIN® PILL ASSIST™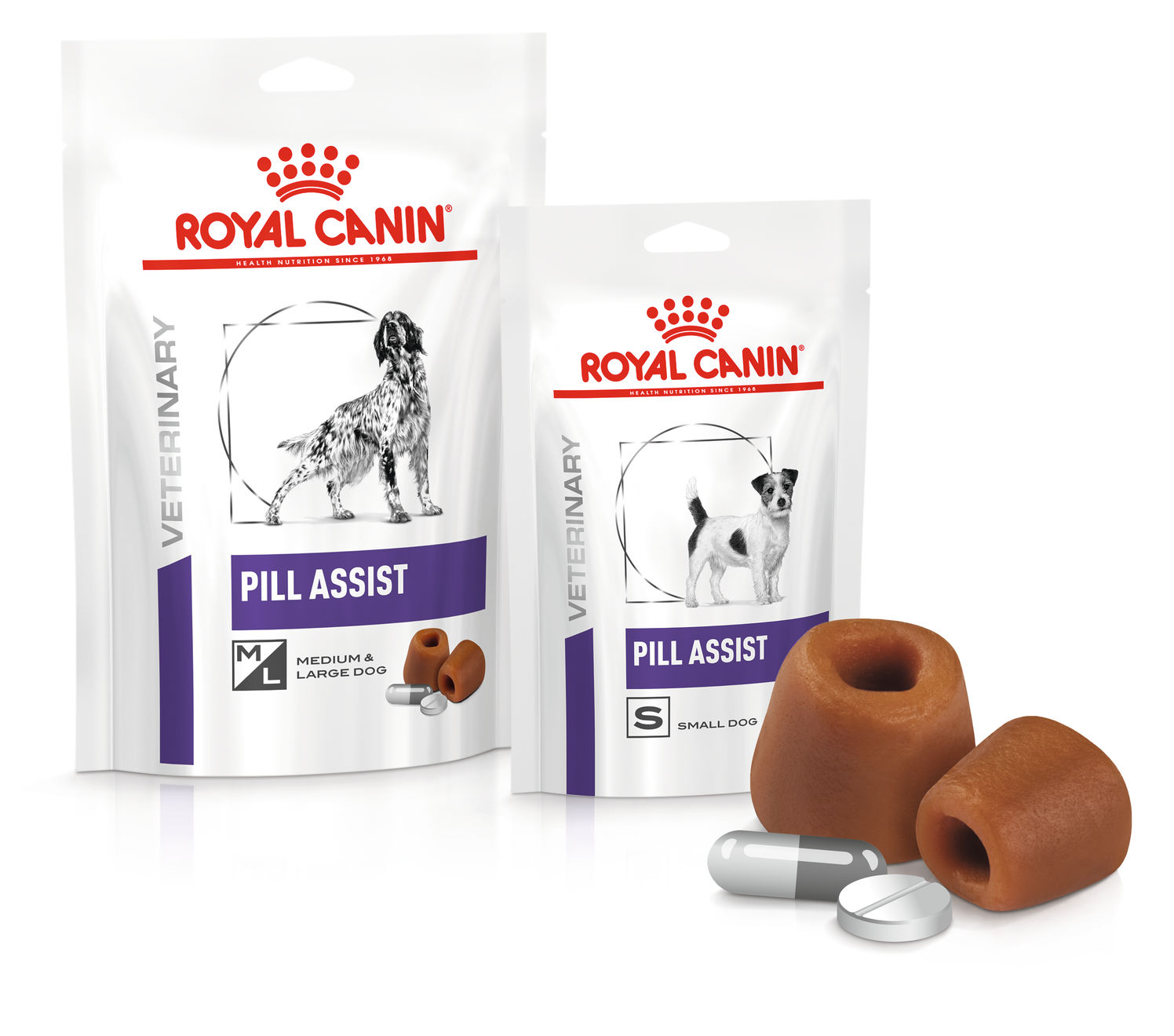 Available in two sizes to suit small dogs and medium or large dogs
Soft texture that can be easily moulded around most shapes of pills
Adapted energy content (moderate calorie)
Vitamins and Prebiotics
3 easy steps to ensure a successful pill treatment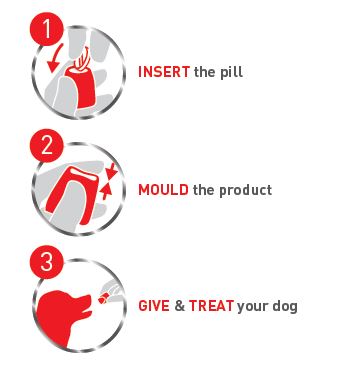 To celebrate the launch of PILL ASSIST™ on April 1st 2019, you can receive a FREE counter top display to store and sell the products.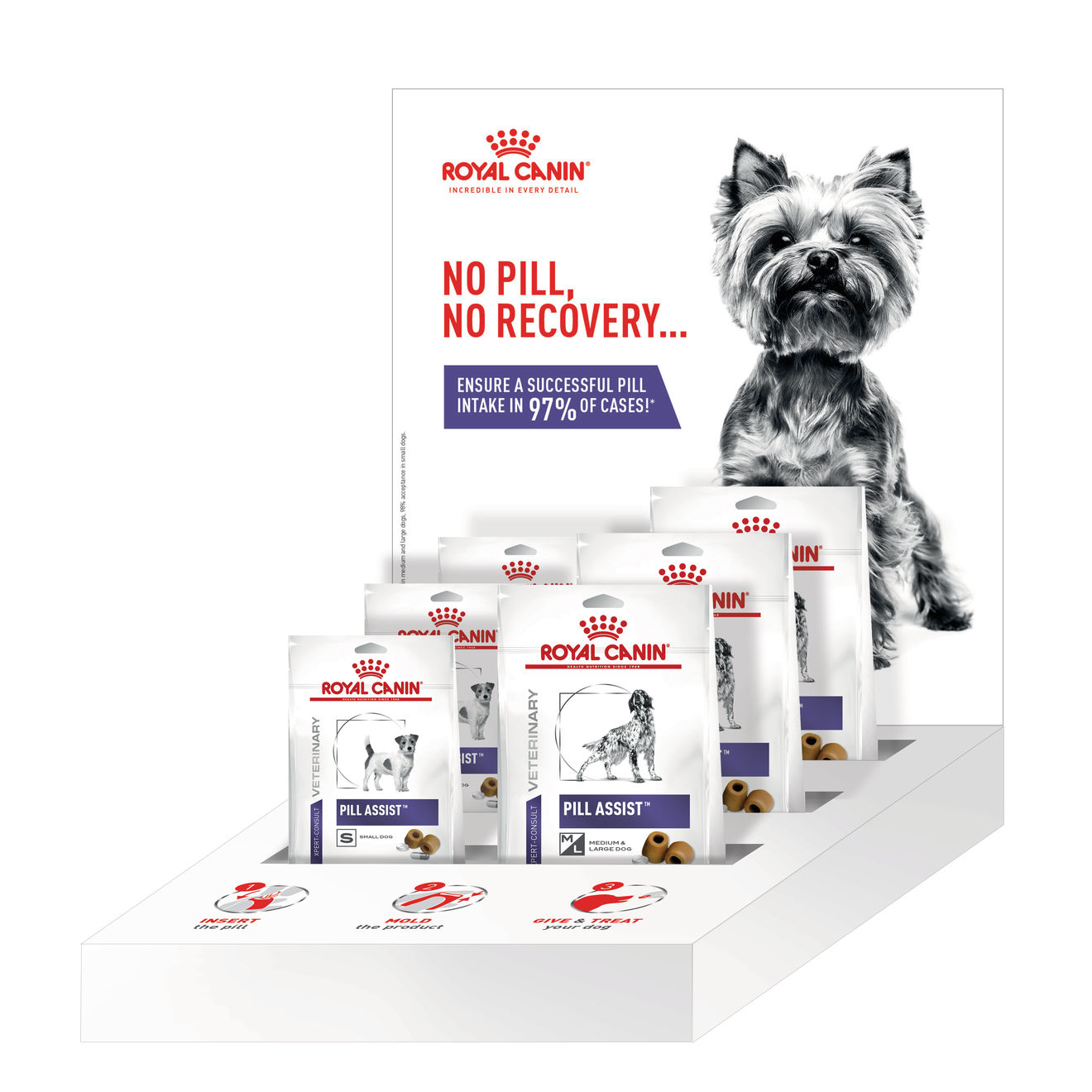 You can also advertise PILL ASSIST™ on your social media platforms: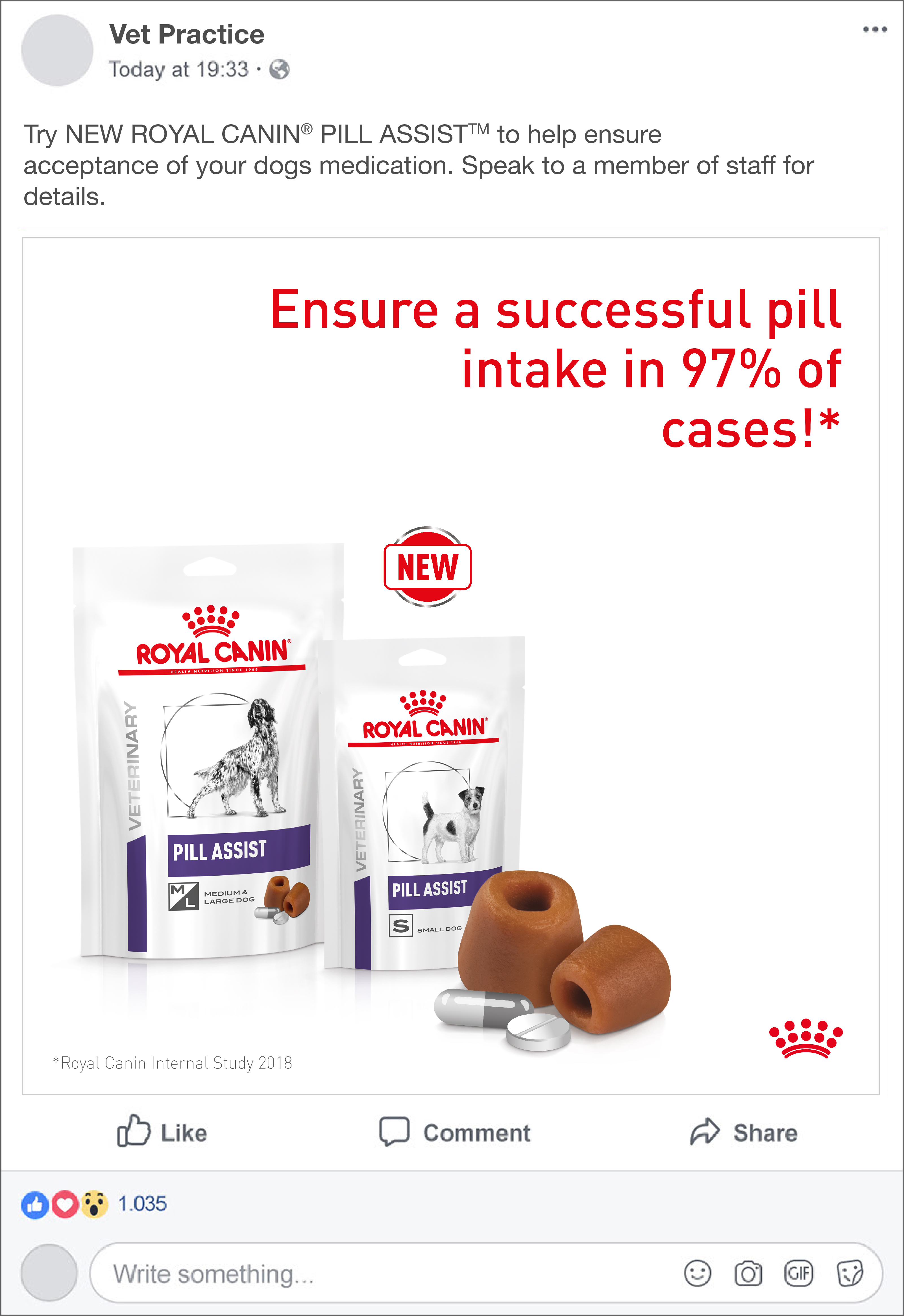 Download your social media assets here and use alongside above suggested text.
For more information, click to download the following support materials:
Or contact your Veterinary Business Manager.
*Royal Canin Internal Study 2018. 97% acceptance in medium and large dogs, 98% acceptance in small dogs.
¹Banfield data, 2012
²Internal data, 2018 – Study carried out with 1800 pet owners in US
---