WITH GASTROINTESTINAL DISORDERS, EVERY MOUTHFUL COUNTS
Gastrointestinal tract disorders are unique to each cat and dog and are amongst the top three reasons for veterinary consultations1 …
… and pet owners want results fast! In twelve months, the number of Google queries for "how to stop dog diarrhoea fast" has increased by 120% worldwide2.
An impaired digestive function may affect how cats and dogs utilise the nutrients in their food and prevent them from reaping the full benefits of the diet.
Launching April 2020, the ROYAL CANIN® GASTROINTESTINAL TRACT range offers tailored nutritional solutions to support cats and dogs with digestive disorders and during critical care.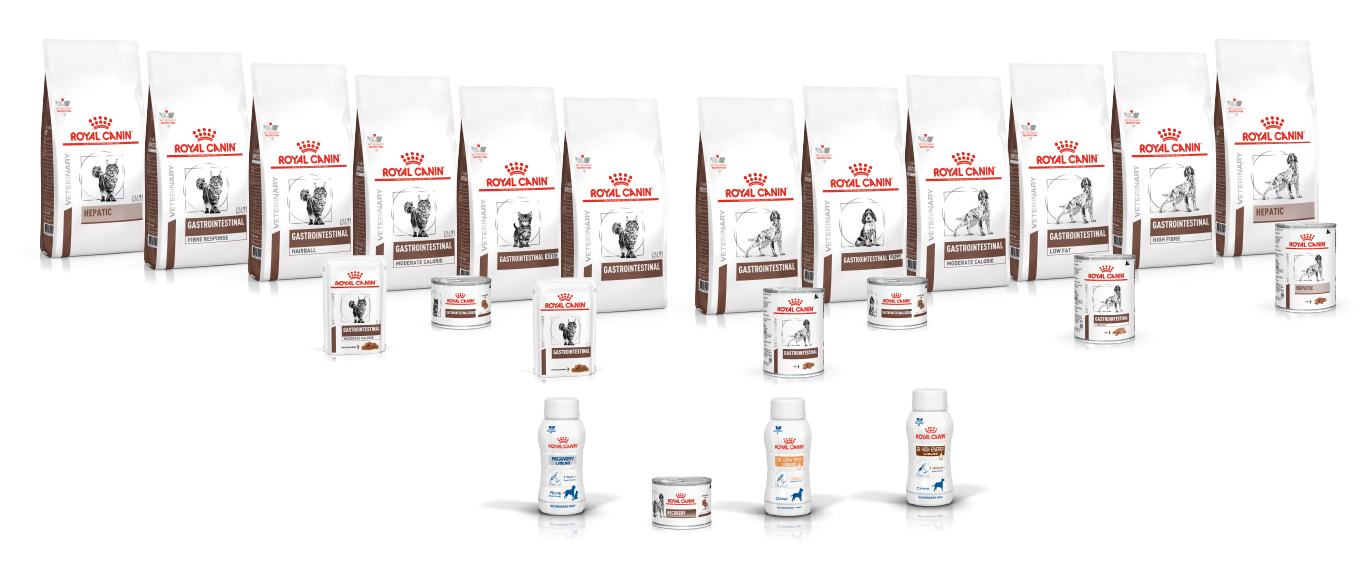 Like us, you know that nutrition is the cornerstone of both short-term recovery and long-term management for gastrointestinal tract issues.
All diets throughout the GASTROINTESTINAL TRACT range are now in our new premium pack design. The launch will also see:
NEW unique formulas to help manage gastrointestinal problems from weaning to adulthood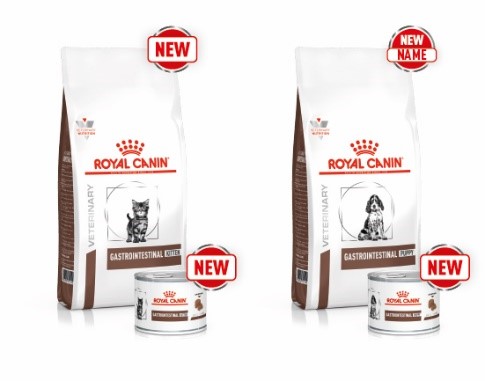 Puppies and kittens have immature digestive systems, which make them more prone to digestive issues. With adapted levels of protein and calcium, and specific textures to stimulate food intake, the NEW Puppy and Kitten diets facilitate transition from milk to solid food.
New product naming – GASTROINTESTINAL HIGH FIBRE Dog (previously called Fibre Response Dog) is designed to manage dog fibre responsive enteropathy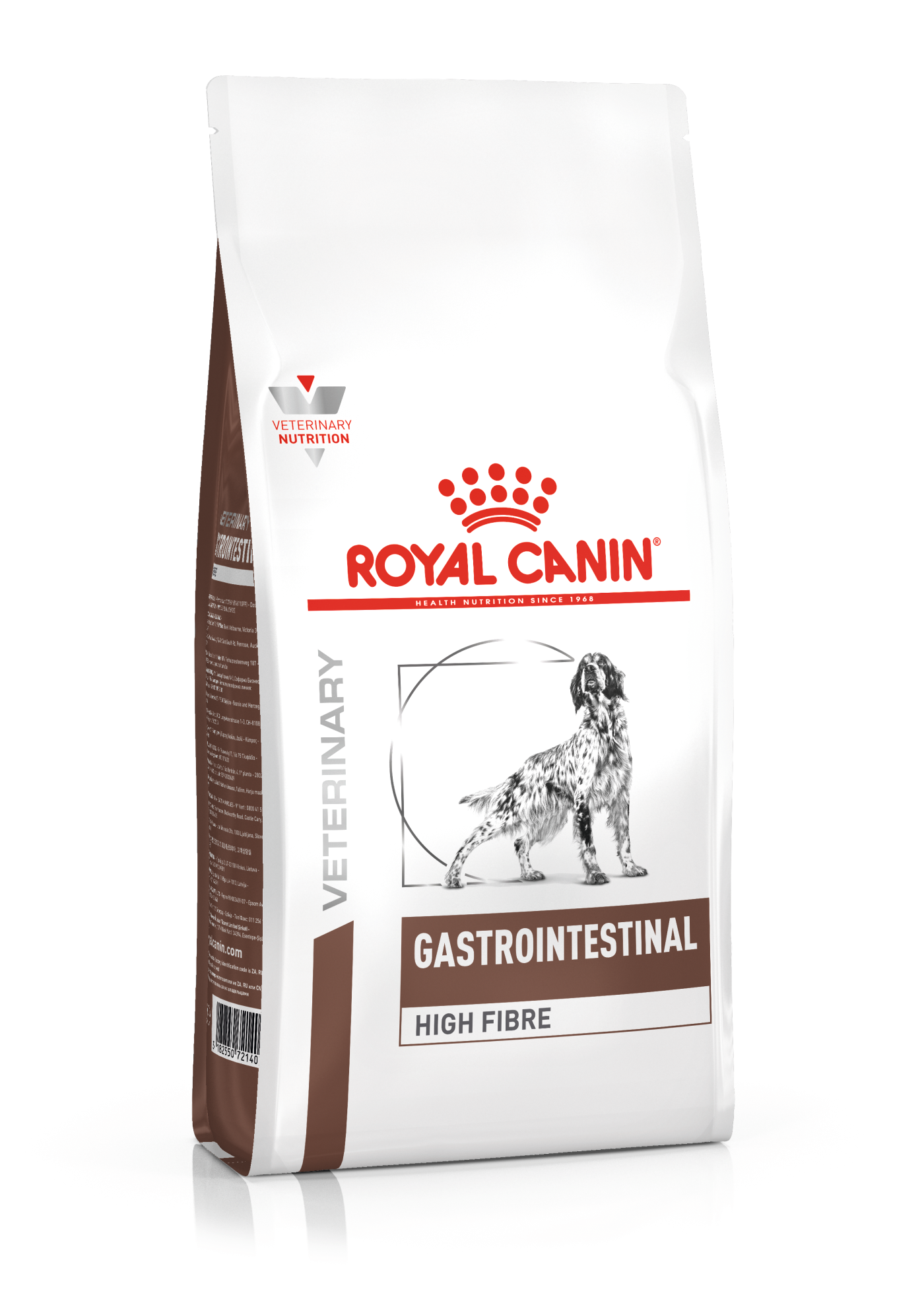 Different fibres have different effects on intestinal motility and on the gut microflora. When a dog presents with fibre responsive diarrhoea, a high-level of the right fibres is required.
Repositioning of Hairball diet – Hairballs are in fact a concern of the gastrointestinal tract and not the skin. The diet has been renamed GASTROINTESTINAL HAIRBALL and comes in new pack sizes of 2kg & 4kg bags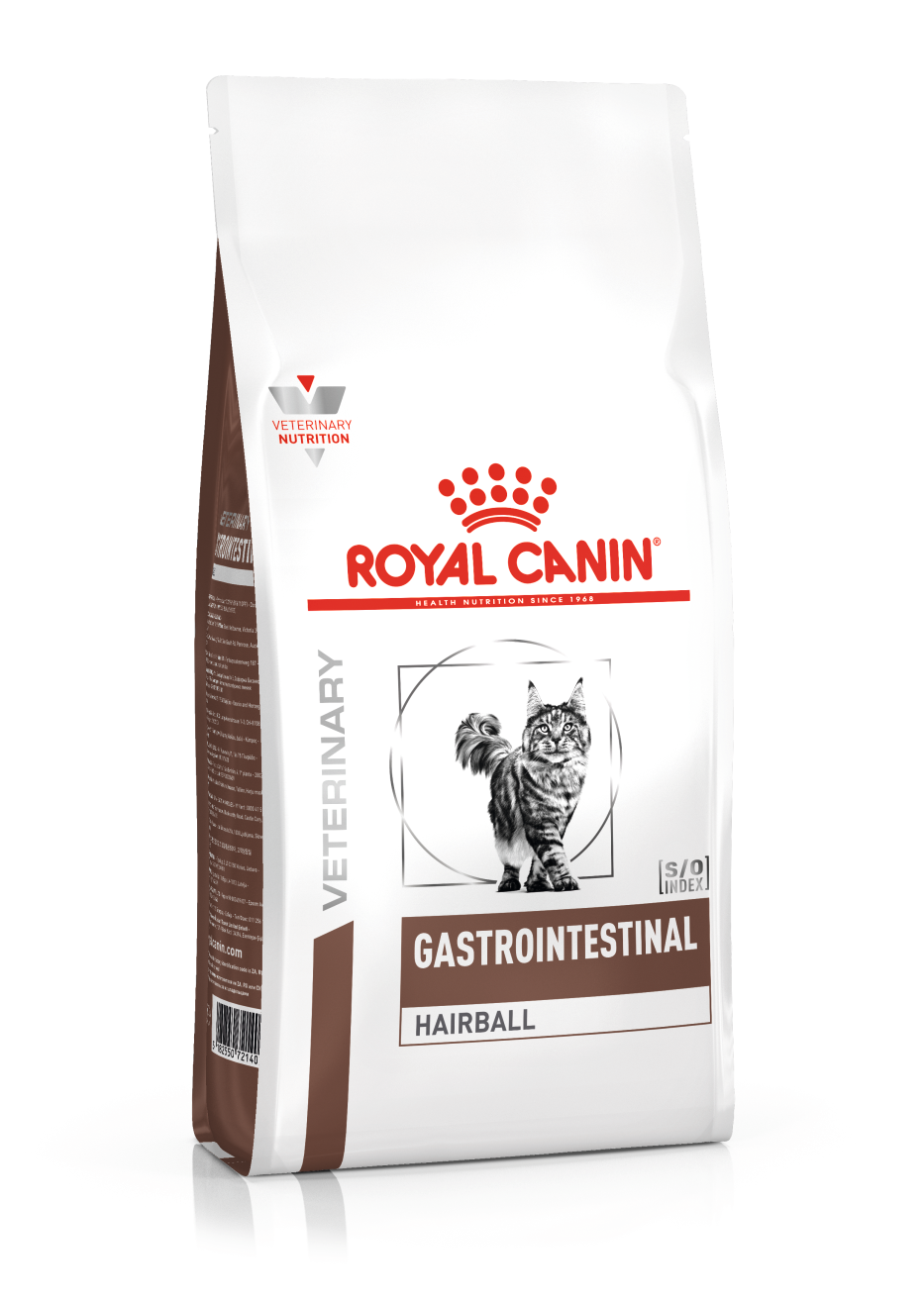 New bag sizing – the Canine Gastrointestinal and Gastrointestinal Moderate Calorie 14kg bags have increased to 15kg bag sizes.
The Feline Gastrointestinal wet pouches 100g have moved to 85g to align with better portion control.
ROYAL CANIN® HEPATIC – the liver is an extraordinary organ, but there are times when a little extra help is needed.
Appropriate nutrition providing adapted levels of high quality, highly digestible protein can support cats and dogs suffering with liver insufficiency.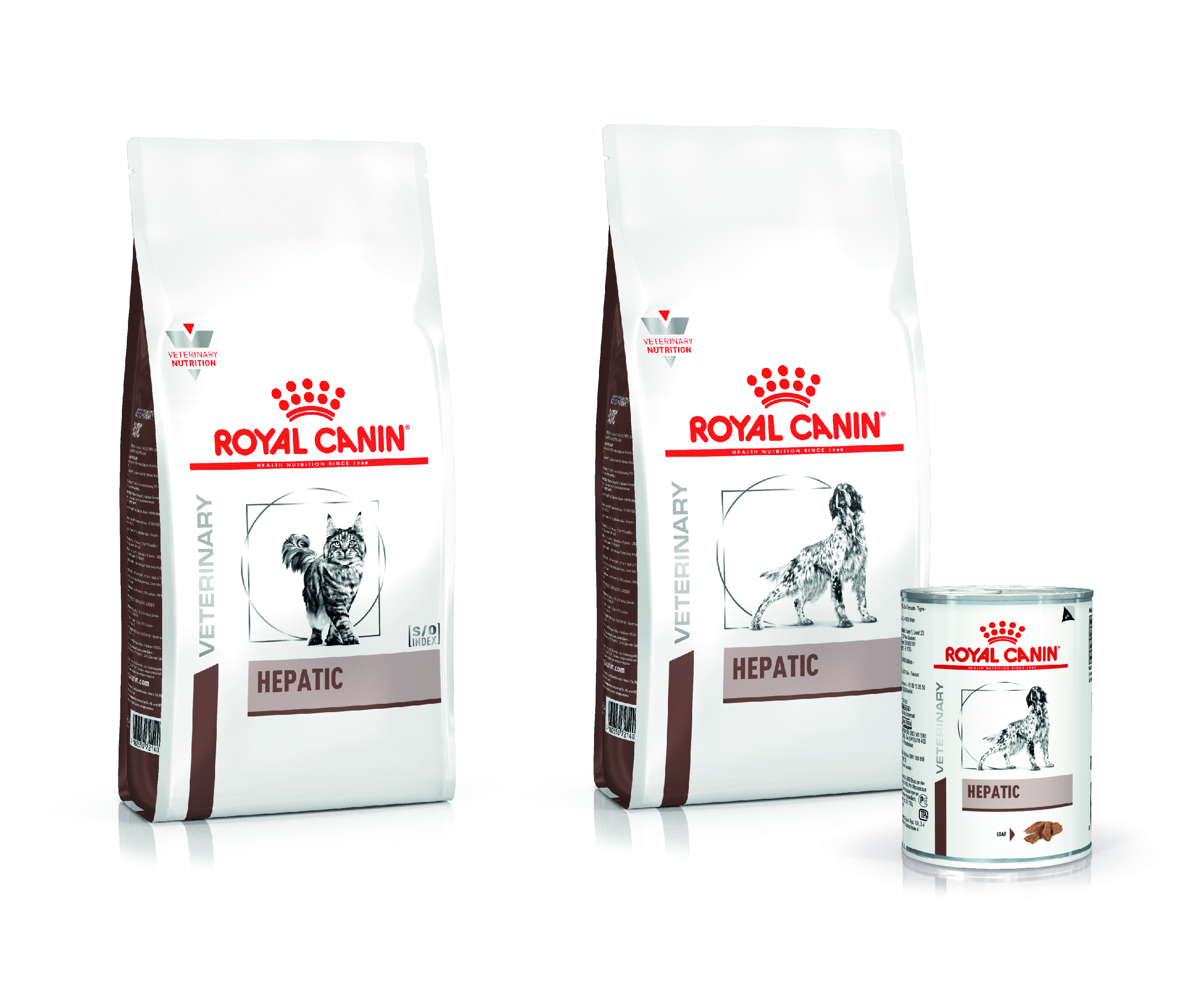 For more information, click to download the following support materials:
Discover more about the next generation in Veterinary Health Nutrition or contact your Royal Canin Veterinary Business Manager for more information.
1 Banfield data, 2018
2 Source: Google Trends. Report extracted on 13/05/2019