Historically, veterinary professionals had to choose which condition to provide nutritional support for.
WHAT IF YOU NO LONGER HAD TO CHOOSE?
Introducing MULTIFUNCTION VETERINARY DIET the only choice you need to make

What's different about ROYAL CANIN®'s Multifunction Programme?
Removing the multiple choice dilemma: Continued research and development have allowed the formulation of diets which fully meet the nutritional requirements of cats and dogs with multiple conditions. Find out more about the diets in our product book supplement.
Delivered direct, no need to stock your shelves: A novel online ordering system allows veterinary practices to provide this growing range of diets without compromising stock holding capacity.
Regular health checks with food recommended by you: Repeat ordering through the practice reinforces the need for ongoing contact between pets with multiple diseases and the veterinary team.
NEW LOOK PACKAGING COMING SOON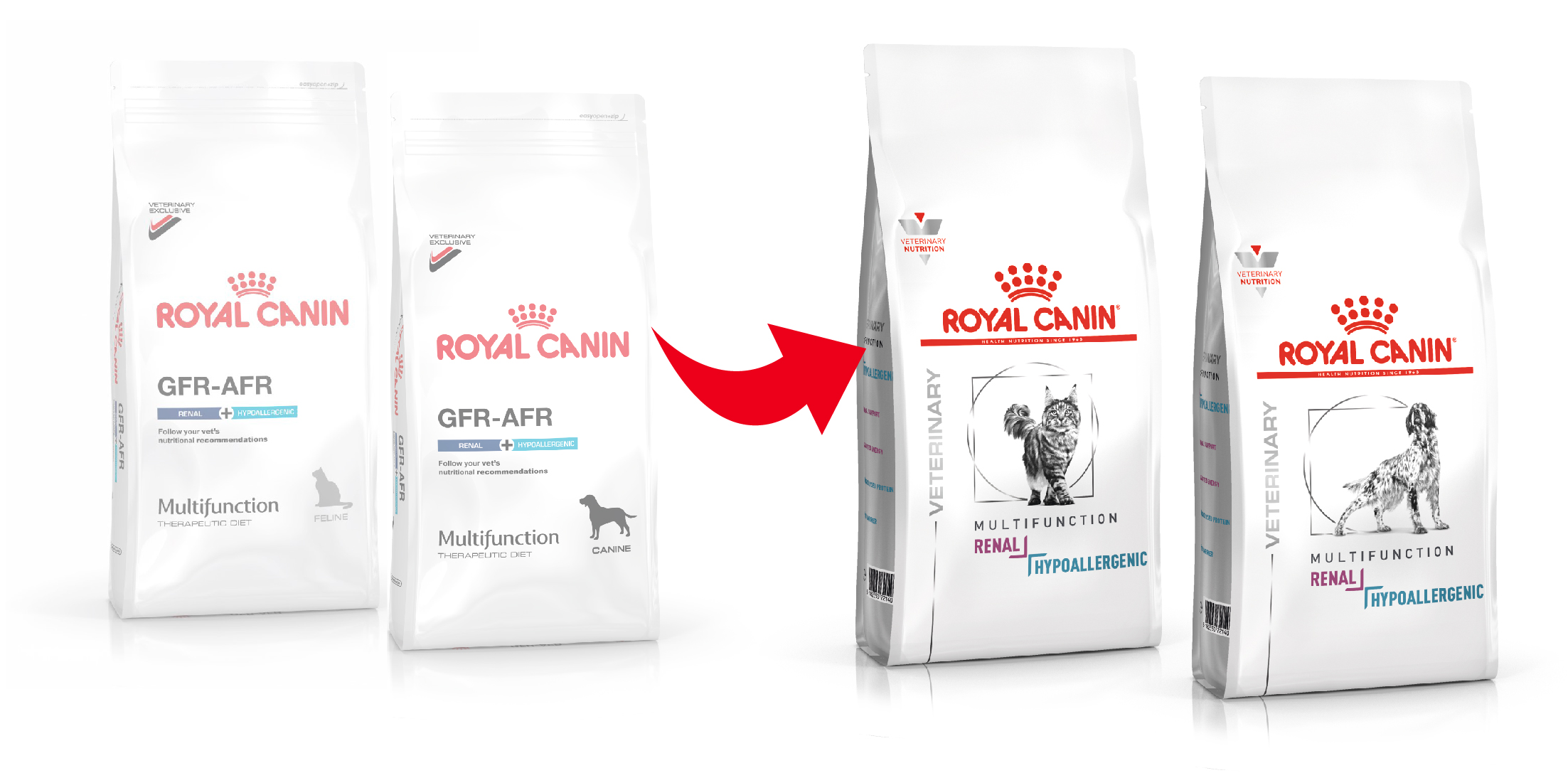 As part of the launch of our VHN Vital Support range, the Vital Support Multifunction diets will see new premium pack design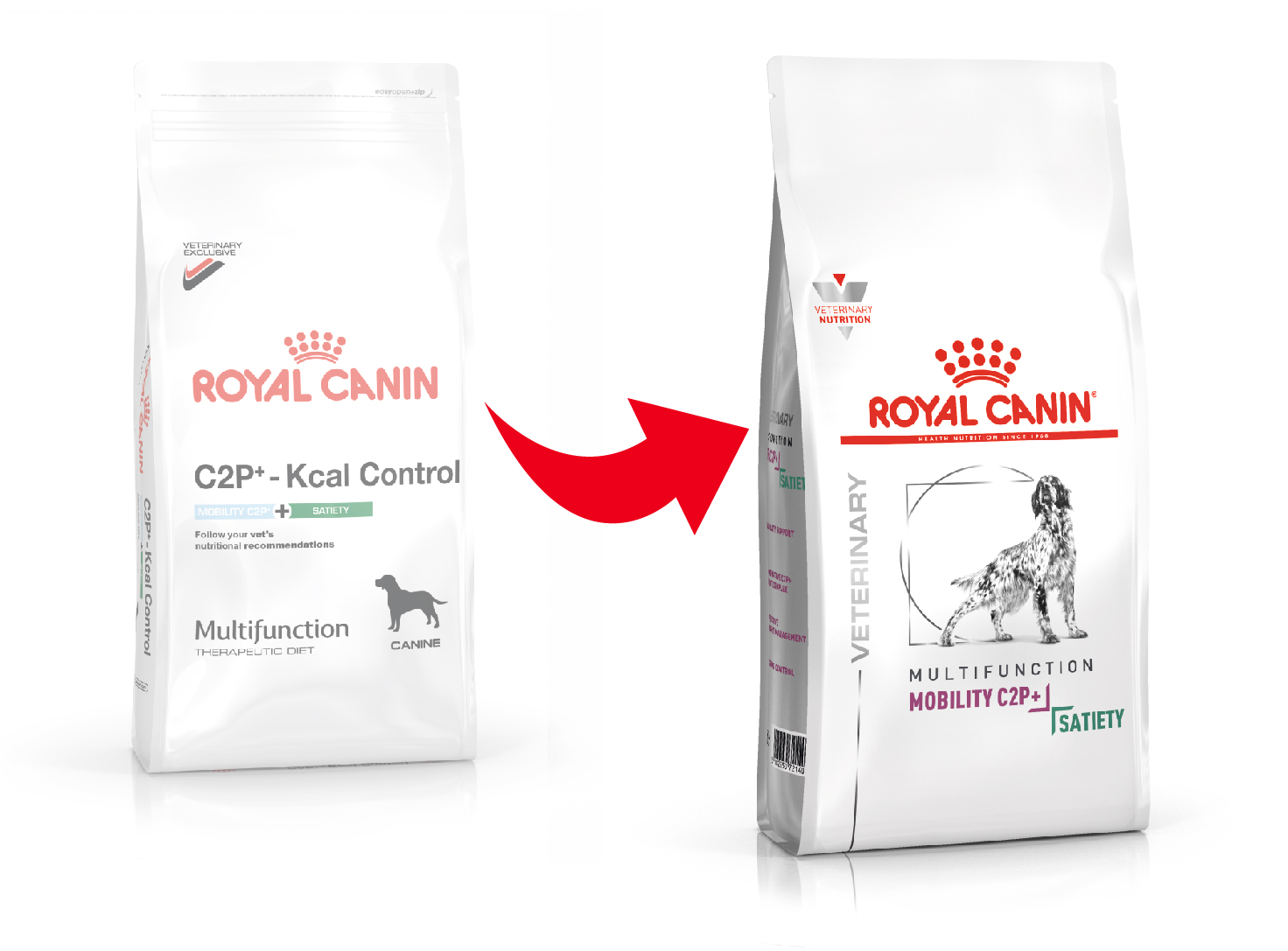 INTRODUCING NEW ROYAL CANIN® Multifunction Canine RENAL – MOBILITY C2P+ diet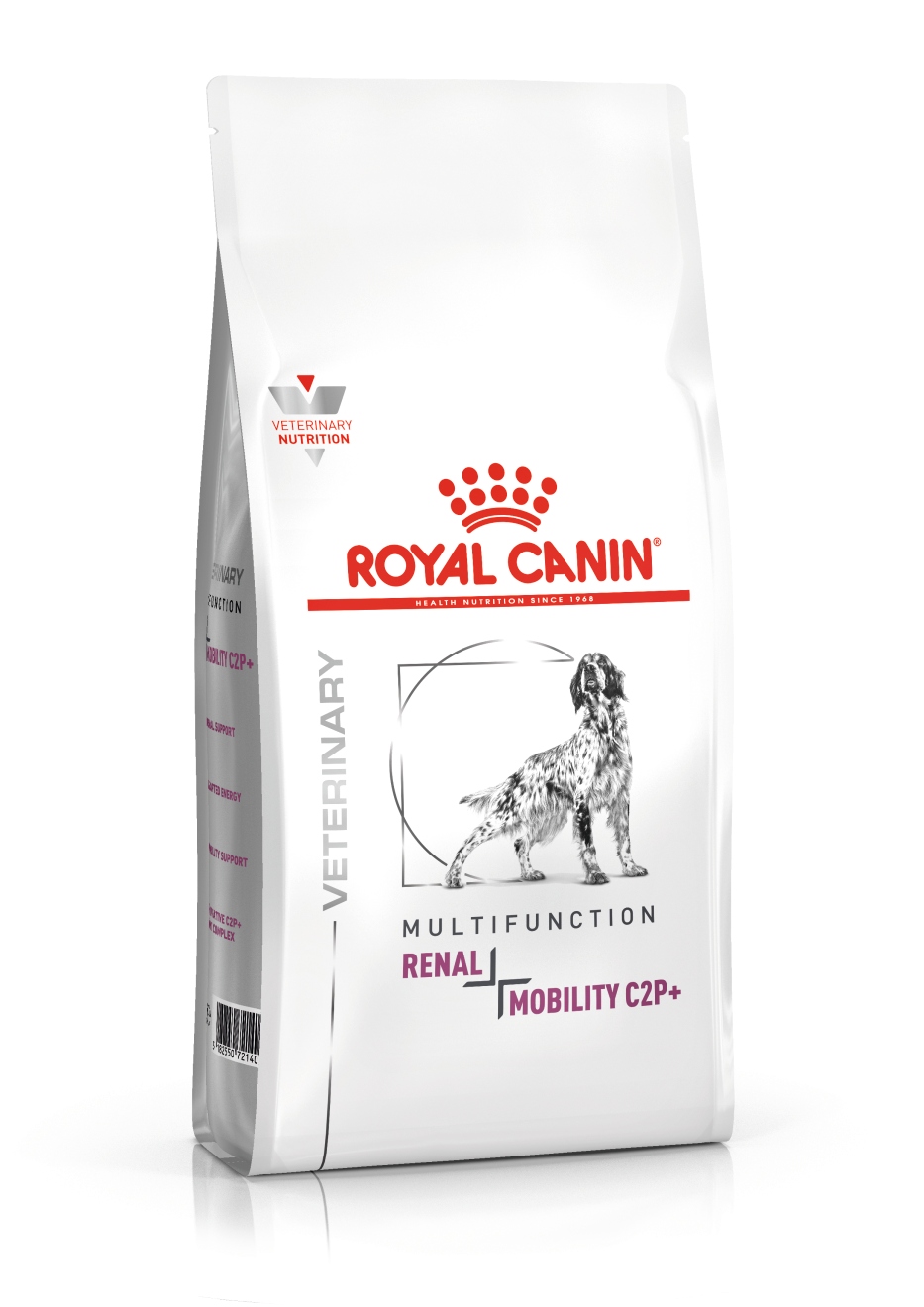 Formulated to support healthy joint function, as well as Chronic Renal Insufficiency in adult dogs. ROYAL CANIN® Renal Mobility C2P+ contains a low phosphorus content and a moderate amount of high-quality protein in order to support dogs whose kidneys aren't functioning as they should. Thanks to its specially adapted energy content, this diet helps to reduce meal volume to support dogs with a reduced appetite due to renal insufficiency. This special diet is formulated with an innovative and synergistic combination of nutrients that help to support healthy joint cartilage.
View our MULTIFUNCTION document to find out more or contact your ROYAL CANIN® Veterinary Business Manager to join the MULTIFUNCTION programme
,,
Already registered?

ll